Billy Coulter
- Local singer/songwriter Billy Coulter starts the show tonight with two accompanying musicians on acoustic guitar and bass. He is playing guitar and sings all the songs aside from one by the bassist. I like the guitar interchange with most of the solos played on the acoustic which gives it more of an ethereal feel. There is a gentle quality to the rock songs, most likely due to the lack of a drummer. He does "Ring of Fire" but his voice is a bit soft for that number. His voice works well for just about everything else including a cover of Nick Lowe's "Without Love". His originals are good enough to back up the various awards he has received and mentioned a couple of times. Solid 45 minute opener to a pretty packed house on what is Iota's 17th birthday.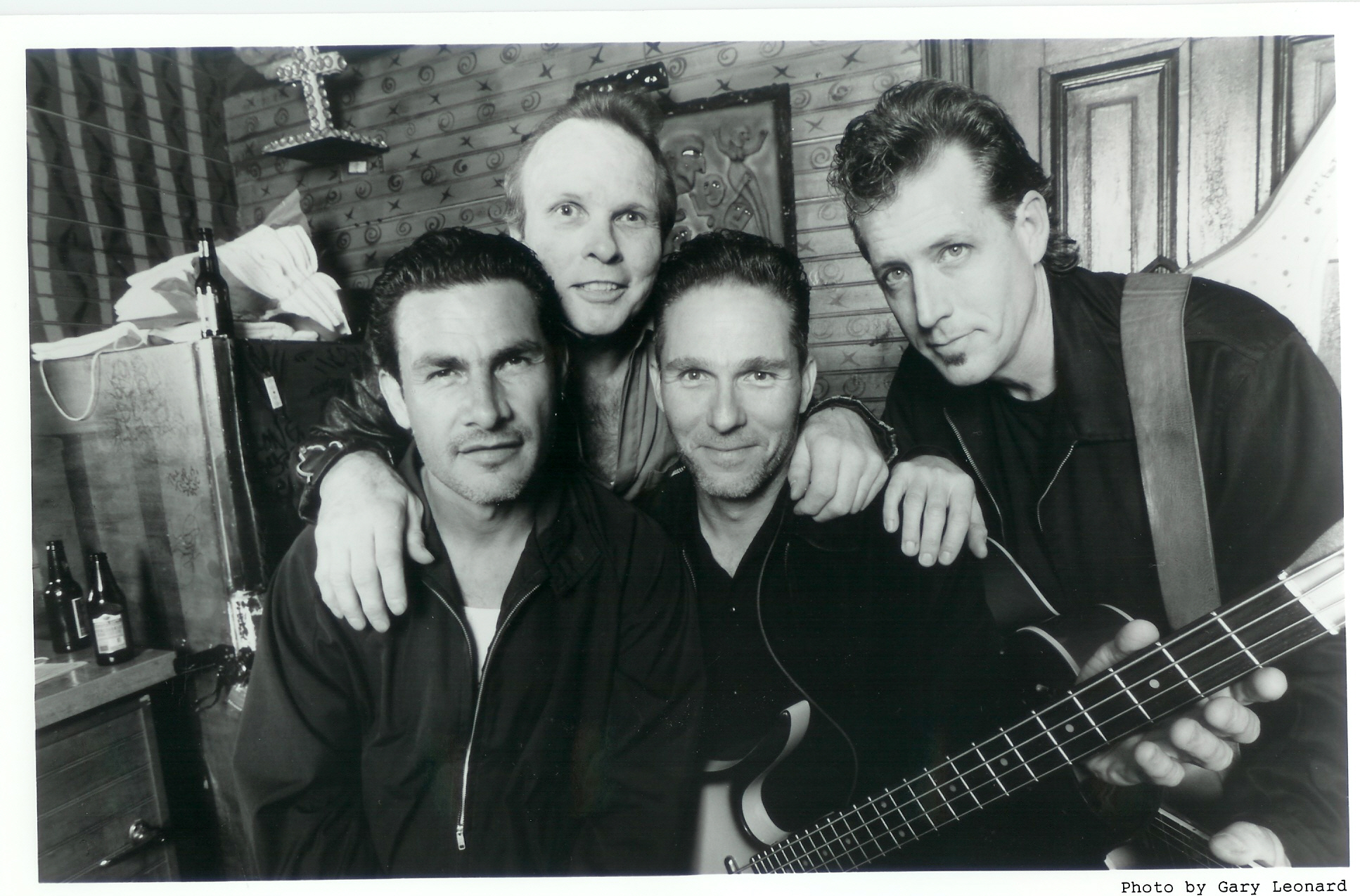 The Blasters
- Lots of people in the crowd looking like they were auditioning for extras for "The Wanderers" along with plenty of average looking types wanting a dose of roots rock'n'roll. The Blasters have been doing that a long time. Dave Alvin is long gone into a solo career and occasional spots with the Knitters (my preferred way to view his excellent guitar work). But that leaves brother Phil and the old rhythm section along with a recruited lead guitarist who more than holds his own. I have never seen these guys, although I have heard the recordings off and on in the past. They do that 50s/early 60s style rock'n'roll as well as anybody. I don't think it was much different tonight as Phil Alvin had the energy and voice. They may not have had quite the power and pop that they had in their youth, but few do. This is not my favorite type of rock music, but like any musical form, it is always worth hearing the players that do it the best. The Blasters still bring it. They may not have the fan base, the critics thought they deserved, but the fans filling out the Iota had a good time on this Tuesday night.
Quote of the Night: "If I knew the winning lottery numbers, do you think I'd be answering the phone for $12 an hour?" Billy Coulter's (desired) answer to the frequent callers seeking lottery success when they called him at his job at the Psychic Friends Network.